"London Tipton is Really Great!" is a song that appears in The Suite Life of Zack & Cody. It is usually performed by London Tipton, but has been sung by others and even recorded. It is the theme song for London's webshow, Yay Me! Starring London Tipton.
Lyrics
Lyrics: "London Tipton Is Really Great!"
Verse 1

London Tipton's really great
Really great, really great
London Tipton's really great
And deserves the opposite of hate
(Which is love!)
In "Lip Synchin' in the Rain", London says there are a total of 11 verses, but says they are all the same (except the third verse, which has an extra "really").
Sound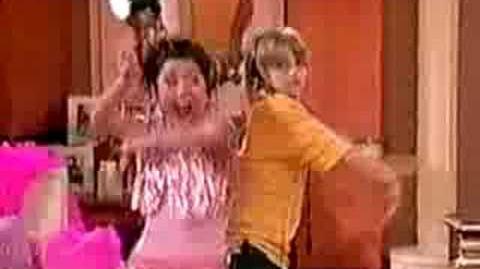 Episodes this media appears in