Welcome!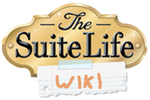 Hi EmaSkyFan, and welcome to The Suite Life Wiki! Thanks for your edit to the Zoey Deutch page. Here are a couple pages you might want to check out
Recent Changes: A great stop, to know what's going on here
Forums: go here to talk to the community
Policy: follow these to keep harmony
Here is a Wiki tip for you, put four of ~ in a row for your signature. (~~~~)
We hope you will like it here. Please leave a message on my talk page if I can help with anything! -- Soxra (Talk) 04:25, November 20, 2011
I know this isn't the kind-of thing I should be putting on my talk page but... I'M SO BORED!!!!!!!!!!!!!
Ok
Its still ok that ur asking
the reason why i hate her is that Peyton/Emma/Holly is annoying...BIG-TIME.Also because my Boyfriend dumped me for her.

Thank you
PeytonListHater (talk) 05:14, November 20, 2011 (UTC)
:)
I know im still trying to get over it.....BTW go to my page and click on my blog and dont forget to read it!!!!!!!!!!
Bye Bye :)
PeytonListHater (talk) 05:20, November 20, 2011 (UTC)
Cool
Dear EmaSkyFan,
I dont really know anything about you but i just thinking that maybe we can be great friends......BTW i am making a segment in my blog called,"Questionator".It's about how i ask users like you or User:Soxra (AKA owner of Suite life wiki) or any other account users some reasonale questions.Heres my question....What is your opinion on Maya-Bailey's friendship?Cause like they never talk to eachother and that worrys me..ALOT.SO PLEASE ANSWER this on my talk page and in my blog.
Thank you. Thanks for the reply.Im making my blog right now.Sorry if im bothering u at this hour.
PeytonListHater (talk) 05:33, November 20, 2011 (UTC)
Hi
Hey EmaSKyFan i added 3 more pages on this wiki.There:
Mr.Barker
Please read it and dont forget to write comments!Dont edit it.
Bye-Bye ! :)
I checked my blog,Maya-Bailey and this wikia contributer replied back to u after u said"What Maya said to Bailey has nothing to do with Zoey Deutch blah blah...and he or she said,"SO I DONT CARE.....AND EMASKYFAN?I was sorta rude.but i'll take good care of it.
Ok...........Sage :)
D
PeytonListHater (talk) 16:30, December 5, 2011 (UTC)
Um..
EMASKYFAN?
Ok...
99.228.244.199 (talk) 16:14, December 11, 2011 (UTC) HAHA
No signature, I have no clue who this is from but I'm going to guess that wiki contributor person. If you care so much about my screen name look at my profile.
Well thanks though that was no help.MAKE AN ACCOUNT!!!
Okay,
1 I don't care if you're a girl or a boy
2 I don't care that i have many errors on my grammar and spelling
3 I am better than you NOT BECAUSE IM RUDE,but because EmaSkyFan is a stupid username while im just a wikia contributer who u will never know :p
4 I am NOT a creepy freak.I'm a human being!!!!
5 Your a creepy freak who replys on your OWN talk page instead of MY talk page.
FROM 99.228.244.199 (talk) 22:38, December 13, 2011 (UTC)
Okay,
There are MANY errors in your grammar and spelling.
If you had even bothered to look at my profile you would know that I'm a girl. And it's odd that you put Him/Her on your second sentence when you only put Her on the first one.
Making an account was just a suggestion.
I am definitely better then you 'cause I am WAY less rude. (And 500,000,000,000 other reasons.)
Being weird is not a bad thing :)
Your a creepy freak.
That's all I gotta say :)
WOW
[[ Removed by Administration ]]
99.228.244.199 (talk) 21:58, December 14, 2011 (UTC)
HIII
[[ Removed by Administration ]]
PeytonListHater (talk) 22:11, December 14, 2011 (UTC)
Community content is available under
CC-BY-SA
unless otherwise noted.